Awarding Ceremony - GRG Sachsenbrunn 2023
On October 5, the annual certificate ceremony took place at GRG Sachsenbrunn. We are particularly pleased that all students passed and are now holding their certificate in their hands.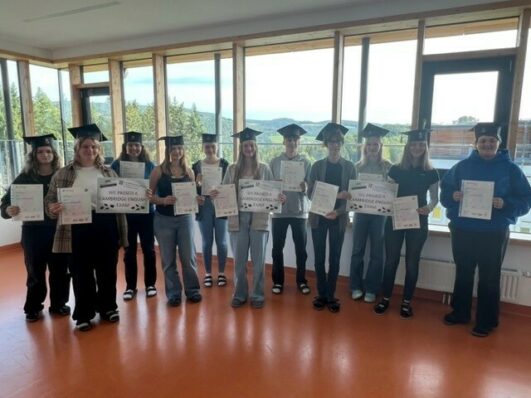 After all the hard work, we congratulate the students of GRG Sachsenbrunn very warmly on passing the Cambridge exam!